Advanced Dairy Technologist
Advanced Dairy Technologists play a pivotal role in the dairy industry. From a base of strong dairy science and technology knowledge they ensure that raw materials e.g. milk from cows, sheep, goats, camels etc. are manufactured into a wide range of finished products including liquid milks, cheeses, ice creams, powders and ingredients, yoghurt, butter, sports drinks and baby formulas. Advanced Dairy Technologists are in roles developing, producing and controlling production of dairy products.
There are many varied employment and career opportunities for the Advanced Dairy Technologist in the dairy industry including specialist and broader roles within the areas of technical, product development, process and manufacturing as well as specialist roles in the artisan, craft and niche sectors. Advanced Dairy Technologists have a holistic view of the industry from milk production at the farm to carton.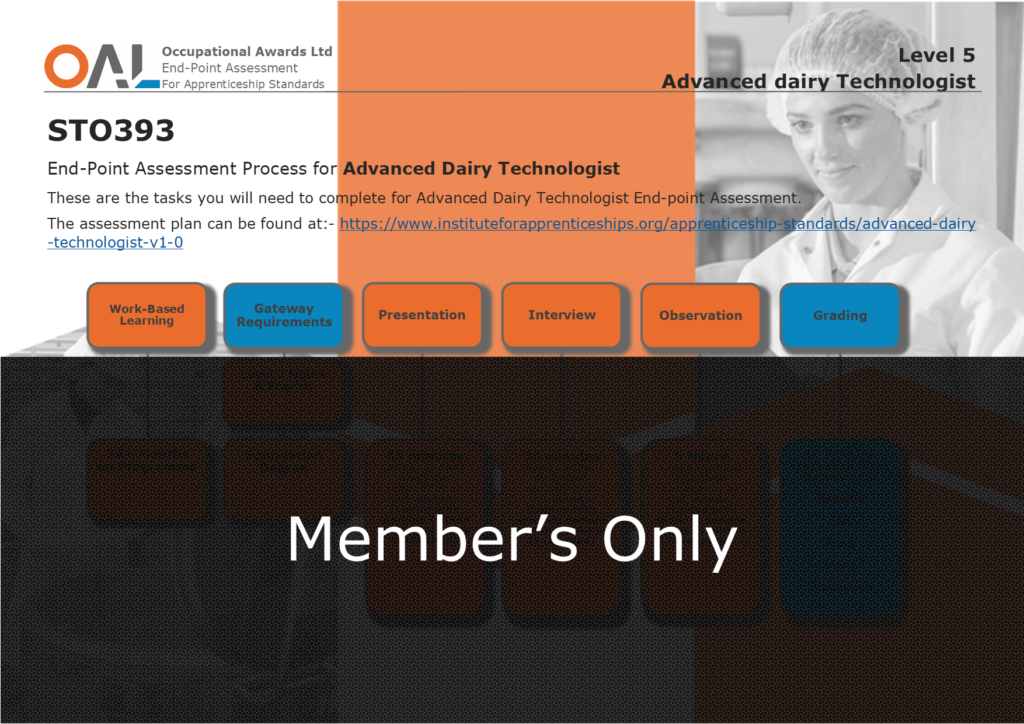 At OAL we are constantly working hard to ensure that we surpass the expectations of the institutions we work with. We intend to support apprentices on the pathway to EPA in any way we can towards a successful outcome. We have adapted various support materials like the process map to the left to make EPA as straightforward as it can be for apprentices and centres alike.