Bakers work in one of the largest, most dynamic and fastest growing sectors of the food and drink industry. Every day bakers make and sell millions of loaves of bread and baked goods, such as cakes, pies, pastries and biscuits to customers in the UK and around the world. Bakers are passionate about their industry and the products they make and take great pride in their work.
There are many varied employment and career opportunities in the bakery industry. Bakers may be employed in a traditional craft bakery or in a large automated processing plant; a specialist retail shop or supermarket. Many bakers opt to set up and manage their own businesses. 
The industry offers many ongoing career development opportunities to suit their own particular interests, whether they aspire to being a manager of the future, a specialist baker, product designer or retail bakery expert.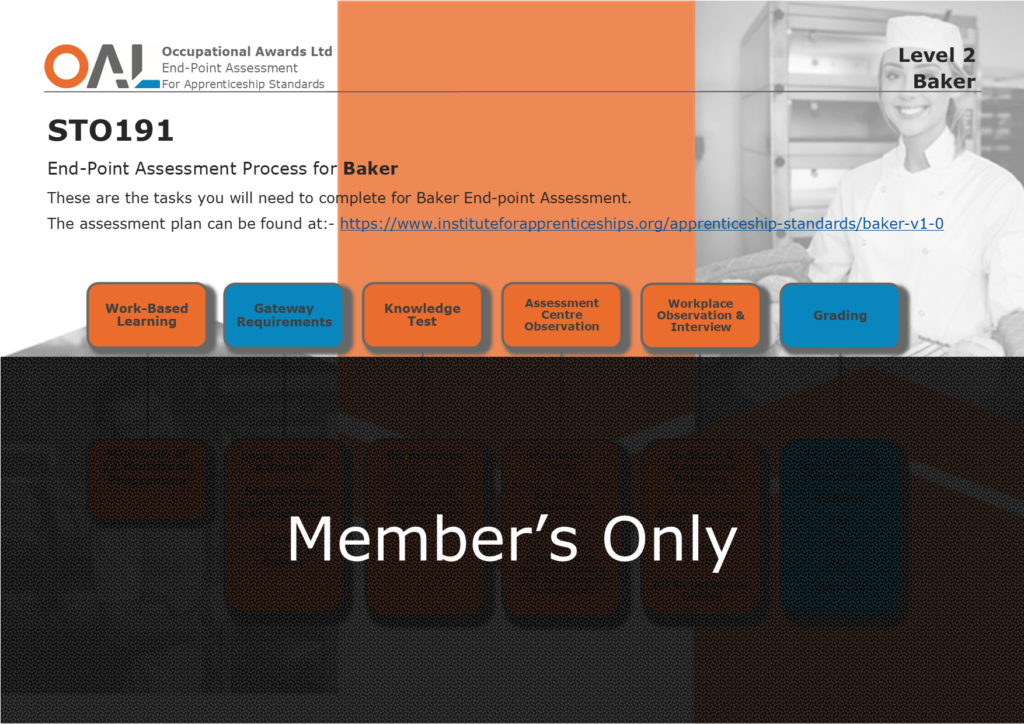 At OAL we are constantly working hard to ensure that we surpass the expectations of the institutions we work with. We intend to support apprentices on the pathway to EPA in any way we can towards a successful outcome. We have adapted various support materials like the process map to the left to make EPA as straightforward as it can be for apprentices and centres alike.