Fitted Furniture
Design Technician
Fitted Furniture Design Technician's work with customers to create their perfect design for their chosen interior. They provide innovative and creative solutions that meet the needs of their client, taking account of the use and location of the product. This includes fitted kitchens, bedrooms, bathrooms, car interiors, boats and ships. In addition, they are often required to work on bespoke one-off commercial developments such as, restaurants, hotels, bars, offices, leisure and health centre projects.

Fitted Furniture Design Technician's create fitted furniture designs using their knowledge of industry specific legislation and understanding of products and materials for interiors. They manage the project from inception through to completion. In their daily work, an employee in this occupation interacts with a range of people including managers, sales colleagues, customers, installers and suppliers.
Download our Standard Specification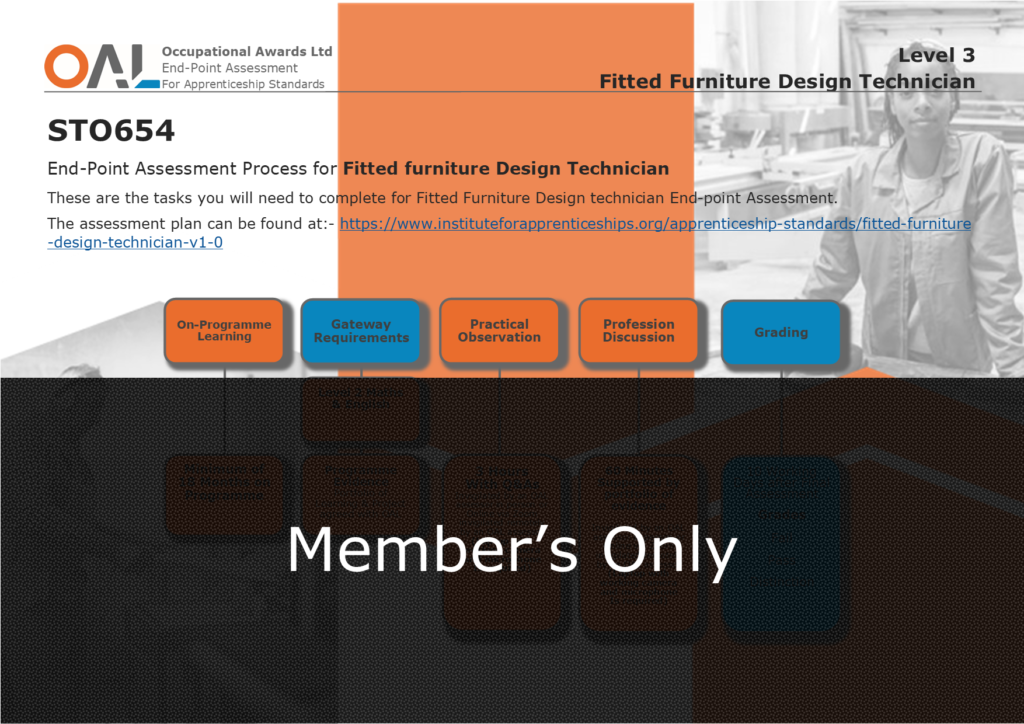 At OAL we are constantly working hard to ensure that we surpass the expectations of the institutions we work with. We intend to support apprentices on the pathway to EPA in any way we can towards a successful outcome. We have adapted various support materials like the process map to the left to make EPA as straightforward as it can be for apprentices and centres alike.