Food & Drink
Process Operator
Food and Drink Process Operators work in one of the largest, most dynamic and fastest growing sectors of industry. Every day, producers, manufacturers and retailers make and sell millions of innovative food products to consumers in the UK and around the world. This includes drinks, cakes, biscuits, ready-to-eat and ready-to cook food, sandwiches, wraps, fresh fruit and salads. It is imperative that Process Operators in the industry have the skills and knowledge to ensure our food products, which millions of people consume every day, are safe.
Process Operators work in the manufacturing sector of the food and drink industry. They may be employed in a company that specialises one type of product, e.g. ready meals, soft drinks or confectionary, or in a company that makes a wide range of different products. Process Operators typically work on production lines within food manufacturing plants. The industry uses excellent manufacturing processes and highly automated equipment and technology to ensure it remains competitive, and produces food and drink products to strict food safety and quality standards.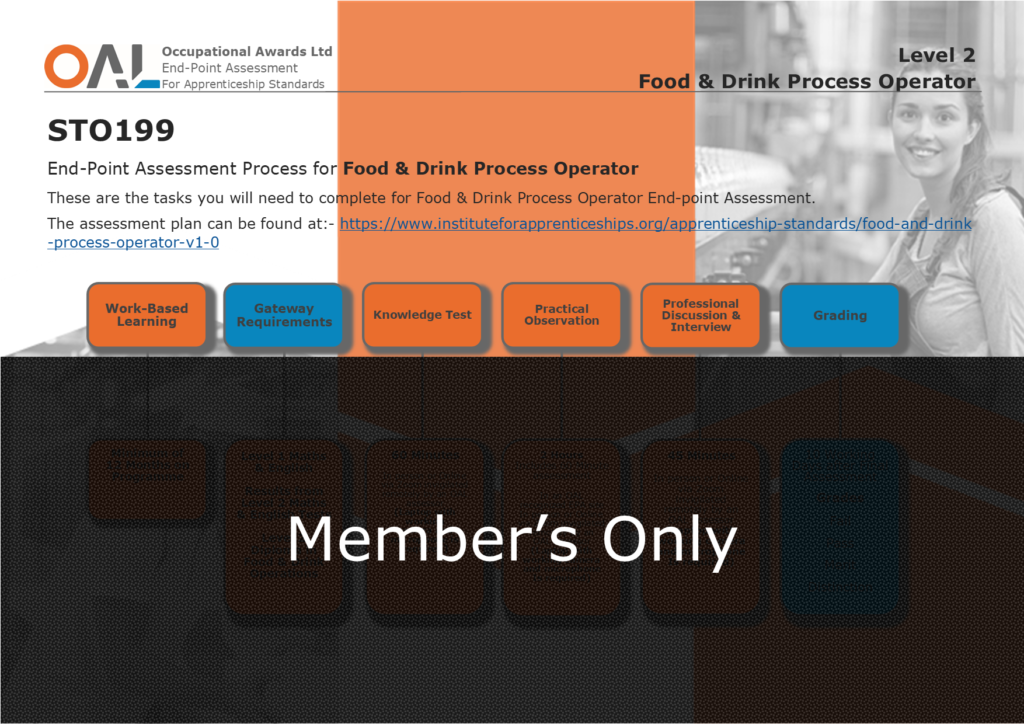 At OAL we are constantly working hard to ensure that we surpass the expectations of the institutions we work with. We intend to support apprentices on the pathway to EPA in any way we can towards a successful outcome. We have adapted various support materials like the process map to the left to make EPA as straightforward as it can be for apprentices and centres alike.