OAL Level 2 Diploma In Furniture Making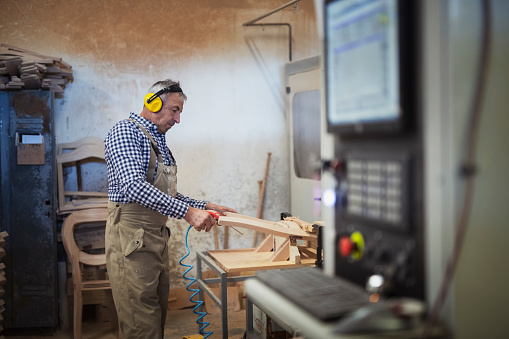 This qualification covers the basic practical skills and knowledge required to work in furniture making roles within the furniture industry. 
You will take the following mandatory units
-Design processes in furniture making
-Attaching doors, drawers and fittings in furniture making
-Furniture making by hand
-Health and safety within furniture and furnishing making environments
-Timber technology in furniture making
-Planning for career pathways in furniture and furnishing industries
-Professional responsibilities in furniture and furnishing making environments
-Sustainability in the timber trade
-Technical drawings and workshop geometry
At OAL we are constantly working hard to ensure that we surpass the expectations of the institutions we work with. OAL has a long-standing strong employer relationships which supports the design and development of all our products. We focus on helping our customers to support their learners achieve success in their chosen occupational field. We have created vocational qualifications that continue to meet the changing needs of businesses.