OAL Level 3 Diploma in Furniture and Wood Processing Technician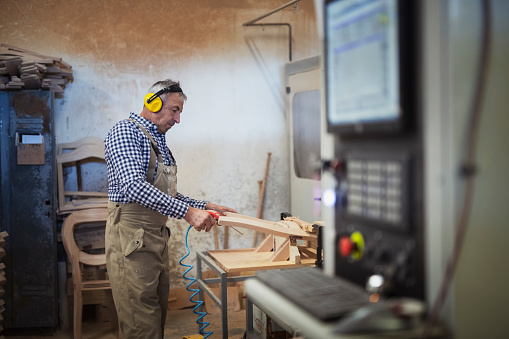 The purpose of the qualification is to enable individuals to demonstrate specific competence and knowledge appropriate for the day to day activities in a manufacturing environment using wood and wood-based materials to create products and components. Products may include, for example: furniture for domestic, commercial and industrial use and other items for the engineered wood and construction sectors.
The Level 3 Furniture and Wood Processing is a national qualification consisting of mandatory and optional units. Individuals choose units that match their job role. These job-specific units confirm both skills competence and the necessary related job knowledge. By the end of the qualification, the learner will be competent in the job role and have a good understanding of the related job knowledge associated with the role.
At OAL we are constantly working hard to ensure that we surpass the expectations of the institutions we work with. OAL has a long-standing strong employer relationships which supports the design and development of all our products. We focus on helping our customers to support their learners achieve success in their chosen occupational field. We have created vocational qualifications that continue to meet the changing needs of businesses.