We are the proud sponsor for the Engineering and Manufacturing provider of the year at the Annual Apprenticeship Awards 2022 organised by FE Week and the AELP next March.
We would love to see some of our stakeholders at the awards night and the entire conference where we will be hosting a stand with all our latest marketing materials detailing our standards, qualifications and prices. 
If you plan on attending pop over to say hello and enter our competition!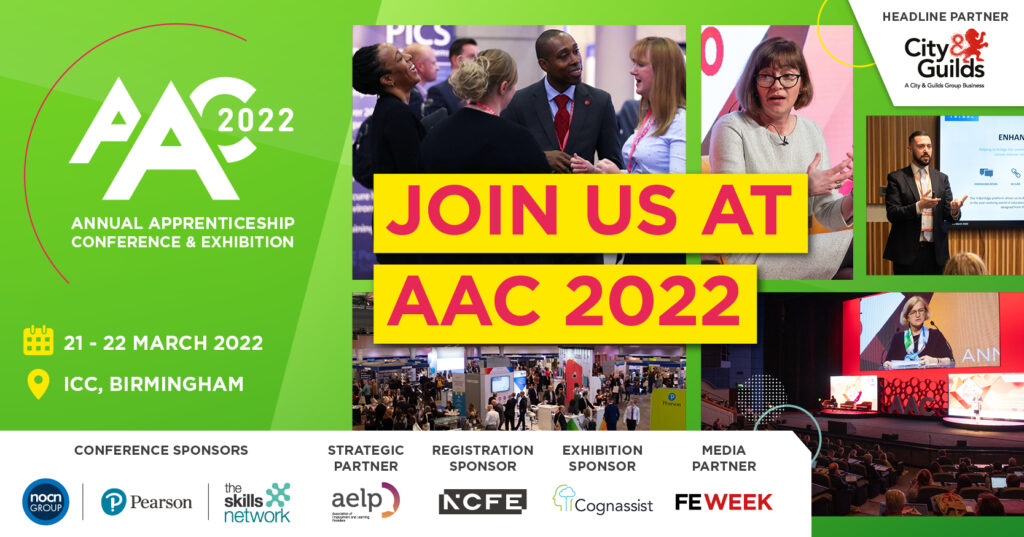 AAC is recognised as the flagship national apprenticeship conference for employers and providers. It is the must-attend apprenticeship conference of the year.
The principal theme of AAC in 2022 is, Building Back Better with Apprenticeships.
AAC will take place during a critical period for the UK as we emerge from the pandemic. Prime Minister Boris Johnson has made clear that apprenticeships and skills will form a key pillar of his government's recovery strategy. The full impact of the pandemic, economically, is becoming more apparent. We can already start to see the effect on apprenticeship recruitment. In the run-up to this year's conference, we can expect plenty of discussion around policy and funding changes to the apprenticeships system.
AAC 2022 will provide a timely and essential gathering for those involved with the design & delivery of apprenticeships. AAC is designed for Further and Higher Education Providers, Local Authorities and all Apprenticeship Employers.