Food & Drink
Maintenance Engineer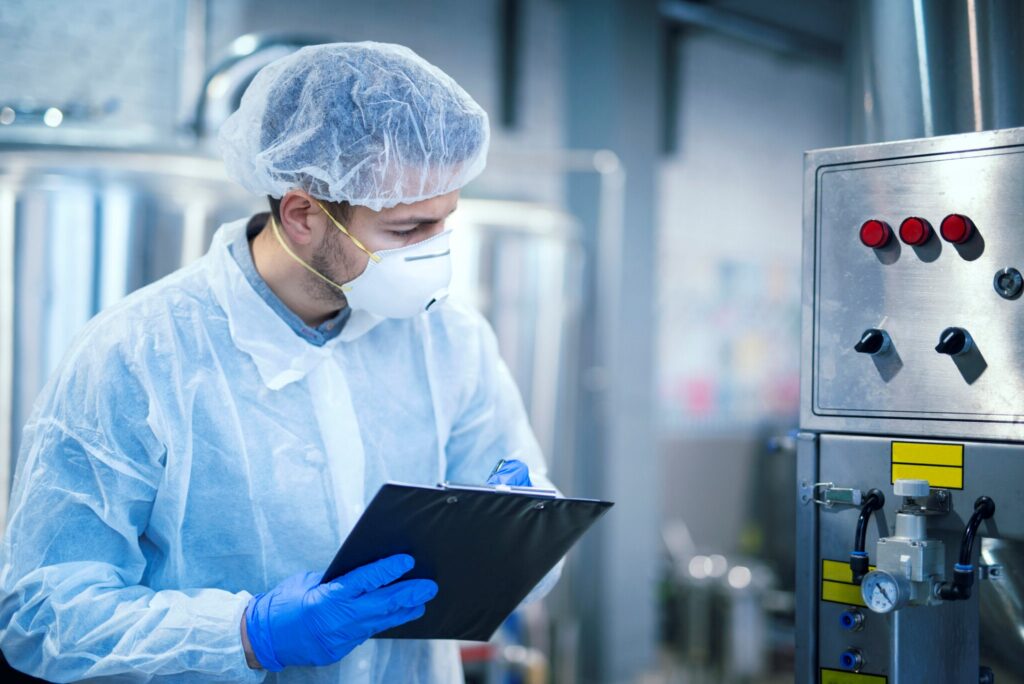 The Food and Drink industry is an exciting place to be a Maintenance Engineer. World-class companies in the industry use some of the most innovative, modern and technically automated equipment available to manufacture a wide range of food and drink products for consumers. Companies employ Mechanical and/or Multi-skilled Maintenance Engineers according to the type of products they make.
Food and Drink Mechanical Maintenance Engineers will mainly work with mechanical and electrical equipment and production systems. Food and Drink Multi-skilled Maintenance Engineers will work with mechanical and electrical equipment plus highly automated programmable control systems.
Both Mechanical and Multi-skilled Engineers need to maximise the benefits of the technology and equipment they work with. Depending on the type of product and plant in the company, engineering activities carried out will include routine maintenance, fault finding and diagnosis, testing and commissioning. They must ensure that maintenance activities contribute to optimising food and drink production levels.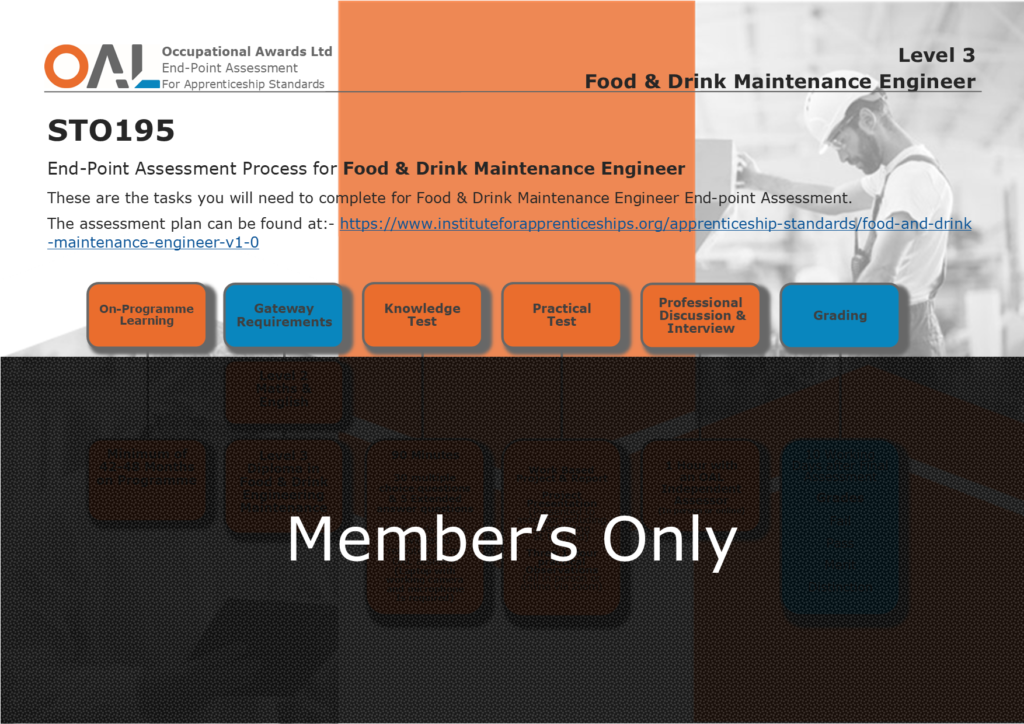 At OAL we are constantly working hard to ensure that we surpass the expectations of the institutions we work with. We intend to support apprentices on the pathway to EPA in any way we can towards a successful outcome. We have adapted various support materials like the process map to the left to make EPA as straightforward as it can be for apprentices and centres alike.