Retail managers are responsible for delivering sales targets and a positive experience to customers that will encourage repeat custom and loyalty to the brand / business. It is a diverse role that includes leading and developing a team to achieve business objectives and work with a wide range of people, requiring excellent communication skills. Maximising income and minimising wastage are essential to the job and therefore individuals must develop a sound understanding of business and people management principles to support the achievement of the vision and objectives of the business. Retail managers champion the way for personal development, training and continuous improvement, encouraging their team to develop their own skills and abilities to enhance business performance and productivity.
Download our Standard Specification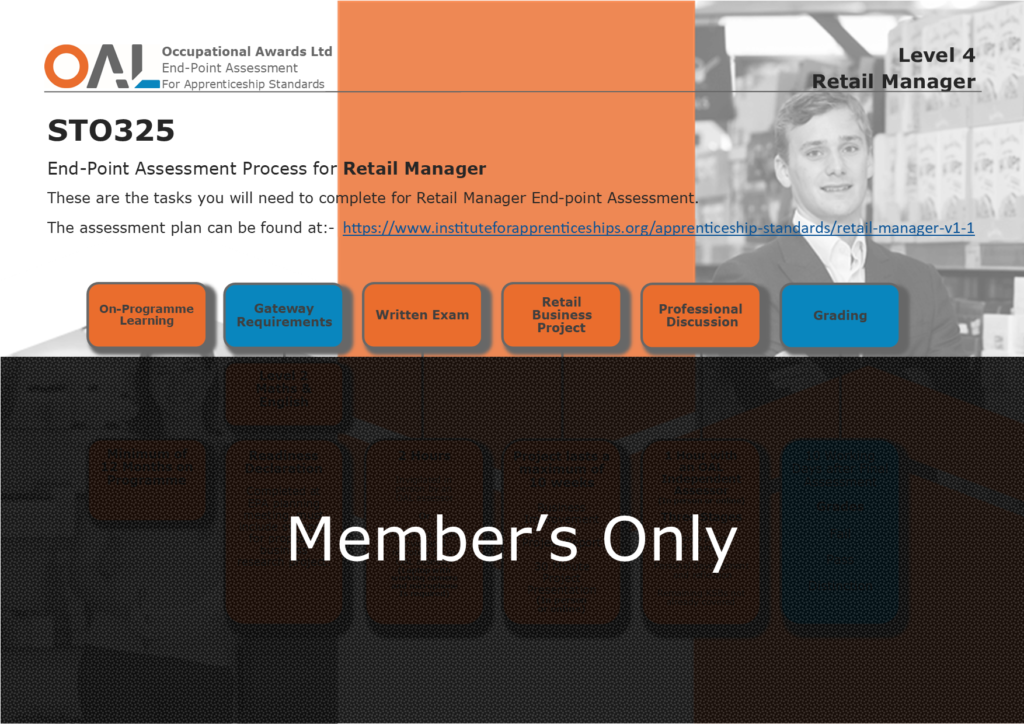 At OAL we are constantly working hard to ensure that we surpass the expectations of the institutions we work with. We intend to support apprentices on the pathway to EPA in any way we can towards a successful outcome. We have adapted various support materials like the process map to the left to make EPA as straightforward as it can be for apprentices and centres alike.