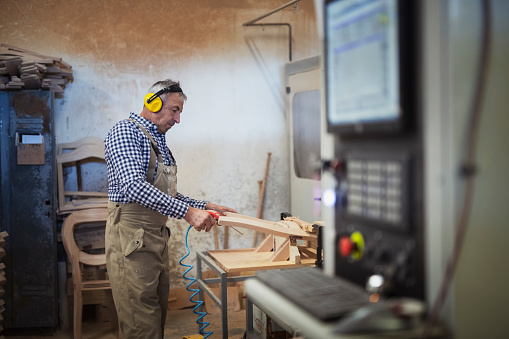 The Furniture, Furnishings and Interiors industry is of significant importance to the UK economy, particularly in the supply of end products for residential and commercial living and work places. The industry has an annual turnover well in excess of £12 billion. The ability to work to agreed targets in terms of output and quality standards is essential. Workplaces can be wide – ranging from small workshops to large factories. Furniture Manufacturers must be dexterous, have a good work ethic and able to demonstrate their ability to work individually and as part of a team.
The programme is designed to give a wide range of skills appropriate to the different occupations in the industry. This apprenticeship covers the following occupational areas:
• General Furniture Manufacturer
• Bed Manufacturer
• Modern Upholsterer
• Furniture Finisher
• Fitted Furniture Installer
• Furniture Restorer
• Modern Furniture Service Repairer
• Foam Convertor and Upholstery Cushion Interior Manufacturer
• Wood Machinist
• Furniture CNC Specialist.
Each apprentice will take the occupational route that is best suited to the business they work in. They will complete all the core requirements set out below and then the set number of requirements for the chosen route.
Each business, depending on size, market position and skills needs, will require a different combination of the optional requirements detailed within each occupational area. This apprenticeship is designed to allow the business and the apprentice to agree which of these options are most valuable to the apprentice and organisation. The number of requirements is set for each occupational area as being the minimum needed to ensure competence and transferability but any employer is free to train their apprentice in additional requirements outside of the apprenticeship and at their own cost.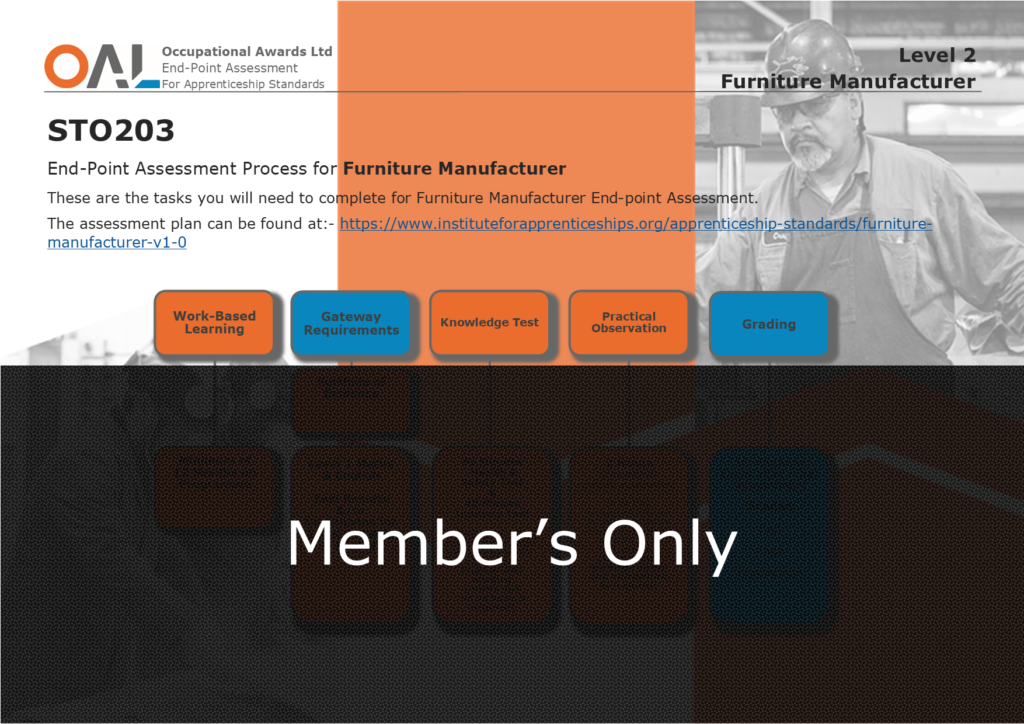 At OAL we are constantly working hard to ensure that we surpass the expectations of the institutions we work with. We intend to support apprentices on the pathway to EPA in any way we can towards a successful outcome. We have adapted various support materials like the process map to the left to make EPA as straightforward as it can be for apprentices and centres alike.