This occupation is found in environments that require specific attention to hygiene requirements. This includes a range of both public and private sector environments including food and drink manufacturing environments, pharmaceutical, chemical and agricultural industries.
Download our Standard Specification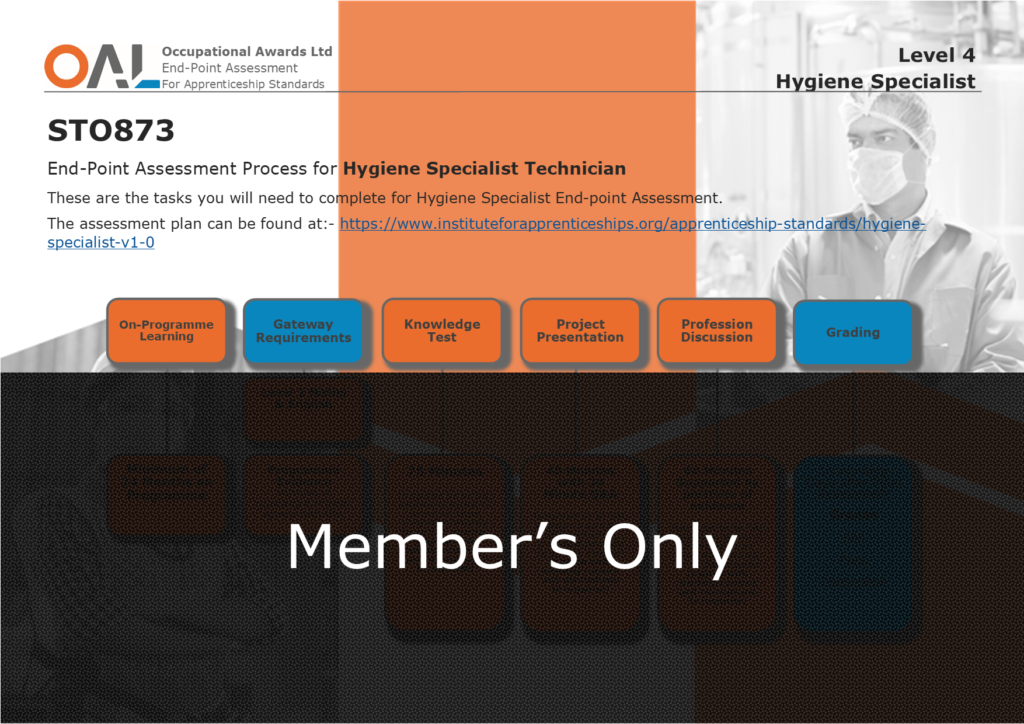 At OAL we are constantly working hard to ensure that we surpass the expectations of the institutions we work with. We intend to support apprentices on the pathway to EPA in any way we can towards a successful outcome. We have adapted various support materials like the process map to the left to make EPA as straightforward as it can be for apprentices and centres alike.