Improvement Technicians are responsible for delivery and coaching of improvement activity within an area of responsibility, often associated with Lean and Six Sigma methodologies. They can be found across all industry sectors and functions including automotive, banking, engineering, food products, IT, property, retail, telecoms etc.
Typically, Technicians work as a member of an operational team to resolve problems – preventing re-occurrence, engaging others in issues affecting them and to support the improvement of performance. Typical activities include:
• engaging team members in the identification of improvement opportunities and relevant countermeasures and controls
• initiating and facilitating improvement activities through to confirmed resolution
• providing local expertise in business improvement methods and basic tools to team
There are a variety of job titles associated with the occupation, these include, but are not limited to: Business Improvement Co-ordinator, Continuous Improvement Executive, Process Technician, Operational Excellence/Lean Engineer, Lean Six Sigma Yellow belt and Quality Control Analyst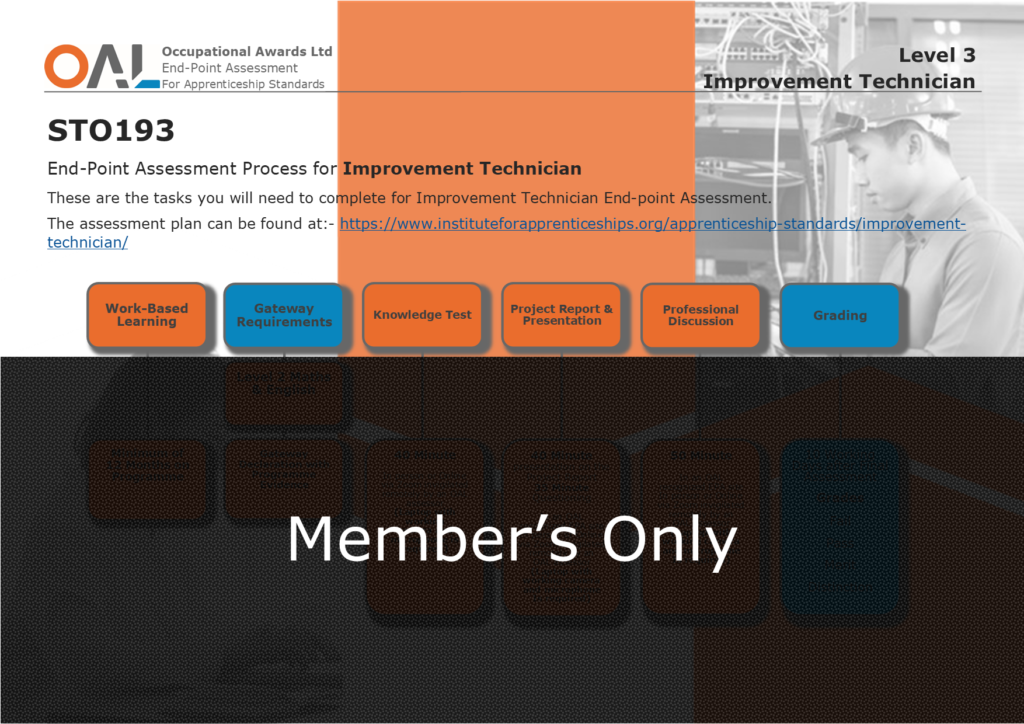 At OAL we are constantly working hard to ensure that we surpass the expectations of the institutions we work with. We intend to support apprentices on the pathway to EPA in any way we can towards a successful outcome. We have adapted various support materials like the process map to the left to make EPA as straightforward as it can be for apprentices and centres alike.