"We fed 40 people roast lamb, roast veggies, peas, carrots, broccoli and gravy.  It was much appreciated! Thanks" – Morven Lindsey, Edinburgh Refugee Kitchen
At OAL, we are committed to providing our apprentices with the necessary tools and support to achieve their qualification and EPA in a seamless manner. In line with our Not for Profit status we are always striving to identify how we can improve our services, community interaction and benefit society.  We want to be sustainable by reducing waste as well as reusing and recycling where we can.
Between October 2020 and January 2021, working with Crosby Management Training 35 of our Sainsbury's Butcher apprentices completed their end-point assessment under challenging circumstances, using a Covid-19 adapted assessment approach.  To achieve this we needed to provide 7 of our approved centres with over 300kg of lamb shoulder, saddle and legs.  We purchased £3,600 of lamb so that they could complete the EPA, as they could not do this in their normal working environment. To achieve the requirements of EPA we had a significant amount of lamb left over.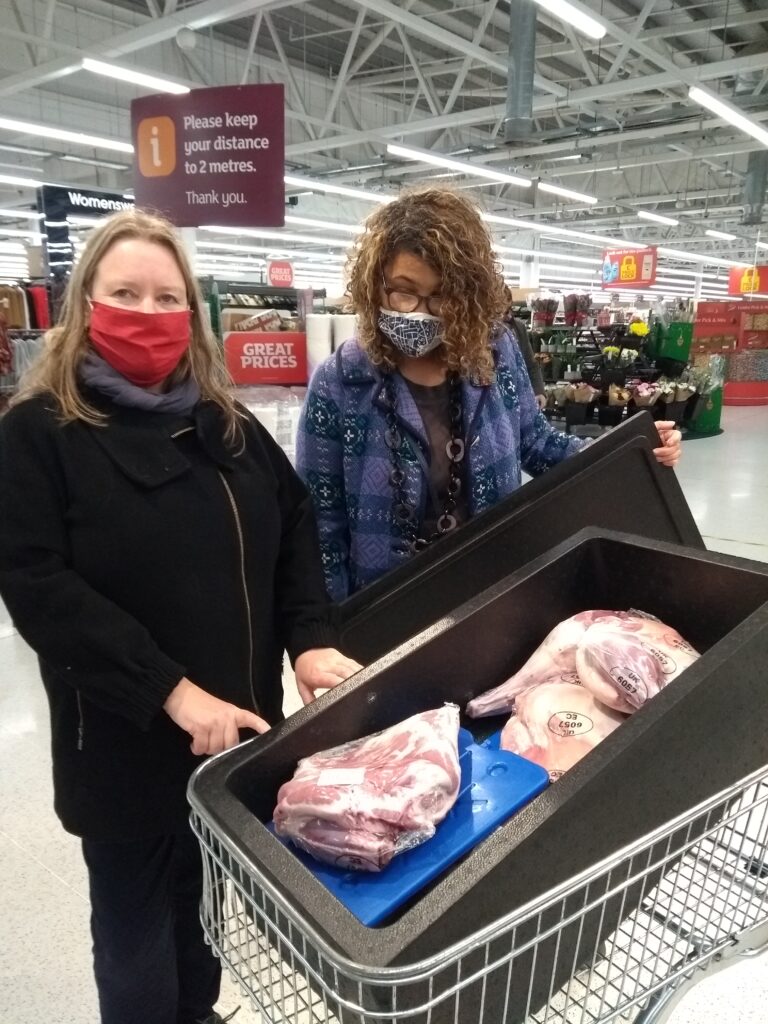 To make the best possible use out of this excess lamb, OAL contacted local foodbanks to look at potential donation. We were very pleased to discover, each location had the facility to store, cook and serve the lamb as meals for those in the most need. We donated all our untouched lamb to the following locations.
The Wilds Café – London
St Albans Foodbank – London
Woodlane Community Centre -Oldbury
Smethwink Foodbank – Oldbury
HITs Foodbank – Ashburton
Bradford Cyrenians – Bradford
Refugee Community Kitchen – Edinburgh
We estimate a total of 76kg of lamb was donated across all sites over £1,000 in value!
"I have been donating it to the organisations that have been cooking Sunday lunches for those clients in Teignbridge that are isolated and struggling. We have kept some back for Christmas lunches, 600 requests so far!!" – Theresa, HITs Foodbank
"The staff have telephoned our larger families and the families raced in to collect the legs and shoulders and are really looking forward to large family dinners" – Wendy, Woodlane Community Centre