OAL recently worked in partnership with the Rehabilitation Workers Professional Network (RWPN) in order to offer End Point Assessment (EPA) for the Rehabilitation Worker (Visual Impairment) Apprenticeship Standard.
The Rehabilitation Worker (Visual Impairment) Apprenticeship Standard is vital for the development of rehabilitation workers, working with people at a difficult time as they lose their sight, to ensure that they promote accessibility, equality, social integration and the societal contribution of people with a visual impairment.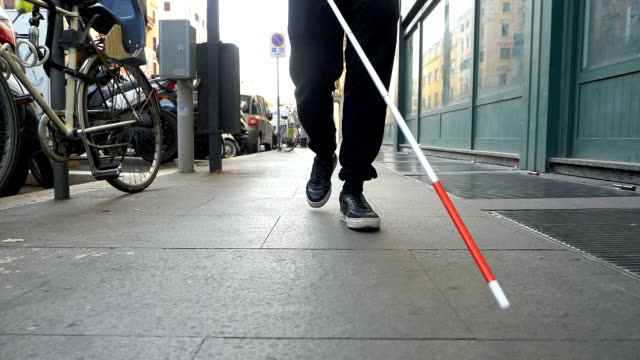 Until recently, the RWPN, the professional body for vision rehabilitation workers, was the only End Point Assessment Organisation (EPAO) approved for the Rehabilitation Worker standard. This was the only apprenticeship they offered EPA for as they only became an EPAO to ensure that Rehabilitation Worker apprentices had an EPAO in place. With all standards moving to Ofqual, as the EQA body, the impact and requirements of Ofqual conditions of recognition on smaller specialist EPAOs like RWPN makes it extremely difficult, if not financially impossible for them to operate in the EPAO market.
In this regard, following initial discussions with the ESFA, OAL were introduced to Simon Labbett, from RWPN, in a bid to ensure continuation of service of EPA for those already on the standard and to make sure the standard could still be offered to future cohorts of rehabilitation worker apprentices. Jan Richardson-Wilde (CEO of OAL) felt that OAL's position as a Not-For-Profit EPAO, enabled OAL to enter into specialist standards, that other EPAOS, might not consider as being profitable.
"As a not-for-profit organisation I felt that OAL were in a position where we could support the ESFA and RWPN to ensure that everyone on the Rehabilitation Worker apprenticeship could complete EPA. Working closely with both RWPN and the ESFA I knew we had the ability to quickly develop the necessary resources and we could truly live up to our motto of keeping the apprentice at the heart of everything we do" Jan Richardson-Wilde, CEO, Occupational Awards Limited
Having established the potential for OAL to become approved for the standard, OAL recognised quickly that we would want to continue with the excellent progress already achieved by RWPN and the best way to do this was to work closely with their team of established assessors and to utilise the skills and knowledge of those at RWPN to continue to develop resources and assessment instruments. In order for the standard to continue and in such a way that there was little or no impact on the progress of the apprentices, a close working partnership with OAL and RWPN was vital.
"As the professional body for this specialism RWPN has a real investment in the future of this Standard.  It was gratifying to hear that our former specialist EPA assessors have told us that the transition to OAL took place with real efficiency. We are confident that the assessments are in safe hands" Simon Labbett, Founder Member, RWPN
OAL are now approved as EPAO for the Rehabilitation Worker (Visual Impairment) standard and have now begun assessment for 22 apprentices, enabling them to complete their EPA now that RWPN no longer operate as an EPAO. The swift turnaround from initial conversations with the ESFA in October 2020, to carrying out our first EPAs for the standard in July 2021 is testament to the hard-work and commitment of the ESFA, the Apprenticeship Service, RWPN and OAL to ensure that every apprentice on every standard has access to EPA.