Jonathan Scott, Inbound/Outbound Section Leader at Bakkavor Meals Wigan, recently completed his End Point Assessment (EPA) in Warehousing with OAL. Jonathan recalls being encouraged to do an apprenticeship by his area manager at Bakkavor.
"…I wasn't a manager at the time, but the area manager was keen for us to enhance our skills across the department. The business and especially the department I work in were going through a lot of changes, so everyone saw this as extra motivation to develop our abilities and gain vital experience to perform at a high standard within the new working structure."
This guidance and encouragement provided Jonathan with the platform to progress into new roles at Bakkavor,
 "…I've gone from supervisor to a team manager of dispatch, then team manager of stock control which under the new structure have now merged and I manage both…"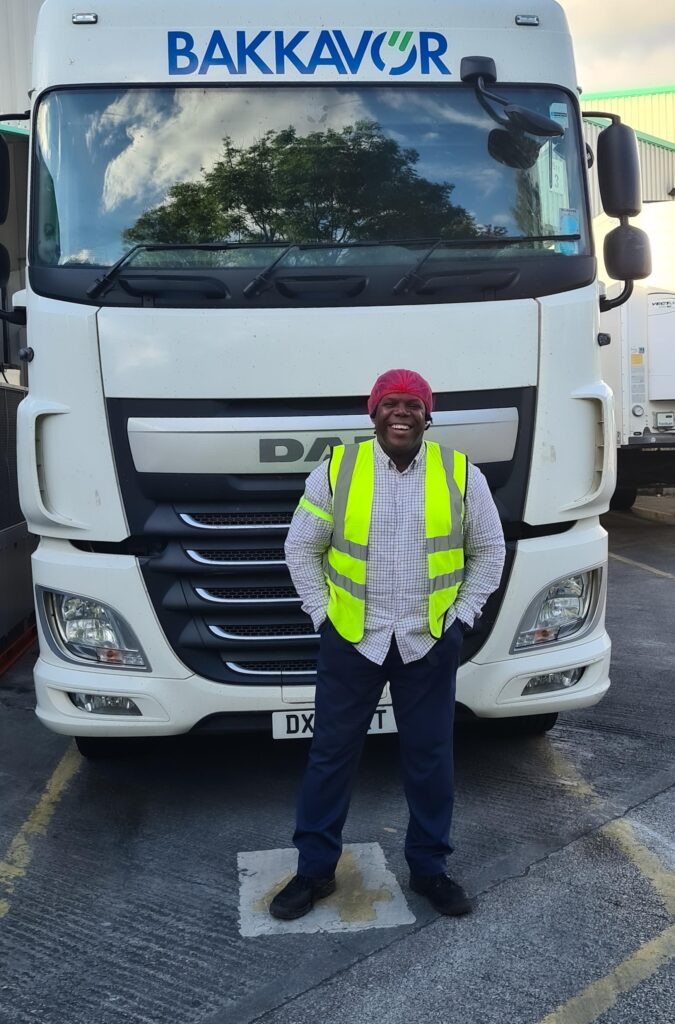 The faith shown in his development by Bakkavor has boosted Jonathan's confidence and provided him with invaluable experience that allows him to perform to a high standard within his new role,
"…I'm the type of person that really enjoys collecting study material, it's really beneficial to me to take notes and have these at my workstation. I'm always keen to develop and prepare for new challenges, it has helped strengthen me personally and understand my role and it's capabilities."
Deere Apprenticeships worked with Bakkavor as Jonathan's training provider during his apprenticeship, he recalls their professionalism as a key element of his studies,
"…They listened to everything that everyone had to say, other apprentices found things challenging to grasp but Deere were very patient and supportive, they understood the environment they were in."
Studying alongside his colleagues provided Jonathan with valuable skills he did not expect when he first signed up to the course,
"…One of the main things I've gained from this experience is a newfound perspective, not everyone sees the same role the same way. The gradual learning process allowed for steady progression and elevated my understanding of the business, the department I work in, my role within it and the roles of my colleagues."
When thinking back on his assessment, Jonathan detailed the support from OAL, and the assessor created a calming environment.
"…OAL and the assessor were fantastic and very understanding of the environment we were working in. I found it very impressive to have them assess the team while on a nightshift. Nightshift comes with its own challenges and to get an assessment at the same time was quite daunting at first, but everything went straightforward, and everyone left happy."
Jonathan raised a few more insightful points on the assessor and the assessment process,
"…I found the assessor to be extremely professional, they observed every aspect of my role during their time with us. They were quite happy observing during busy times and asked questions when they could see we were more relaxed. The whole process made me feel very at ease, as if I were just on a regular shift. I quite enjoyed being observed in my role by such an experienced professional, they shared a lot of advice on how we could improve, which is greatly appreciated as this isn't something I would have expected."
Since he completed EPA with OAL Jonathan has not looked back, as stated earlier he has since had a change of role and gained financially as a result too…
"…It's great to see the fruits of my labour, my understanding of the department and the responsibilities of my colleagues and myself has greatly improved. I could not appreciate the faith and support in me from everyone involved anymore."
Bakkavor is the leading provider of fresh prepared food ("FPF") in the UK, with a growing international presence in the US and China. The Group is the number one by market share in the UK in the four FPF product categories of meals, salads, desserts and pizza & bread, providing high-quality, fresh, healthy and convenient food. Its customers include some of the UK's leading grocery retailers, including Tesco, Marks & Spencer, Sainsbury's and Waitrose. The Group's International segment operates in the US and China. As these FPF markets continue to grow, Bakkavor seeks to leverage its UK expertise in order to build its presence in these territories. Bakkavor was founded in 1986 and has its headquarters in London. The Group has over 19