As OAL continue to develop and grow it is important that we build for the future! 
As part of OAL's growth strategy, we have decided to make some changes to the management structure and introduce two new roles to support the CEO, Jan Richardson-Wilde. Subsequently we are pleased to announce Sue Knott as our new Director of Quality and Regulation and Lee Reddington as our new Partnership Director.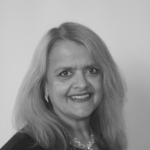 Director of Quality
and Regulation
"I have over 30 years experience in the Learning and FE sector, and have worked across all elements of the sector, from the policy makers such as the SFA/ESFA through to large national private training providers and colleges of FE. I started long ago in the Civil Service department on the early apprenticeship programmes and have watched them gradually evolve into the respected programmes they are now, backed up by rigorous End Point Assessment. In that time I have worked in various operational, delivery, compliance and quality management roles, and been involved in direct delivery designing and developing new programmes for a range of learners." 
"I have held a number of senior positions in the sector, including a directors post and I am looking forward to building on that experience and developing my skills further at this level.  I am very proud to lead OAL's work on quality and regulation."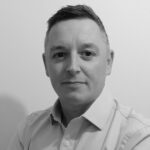 As Partnership Director at Occupational Awards Limited (OAL), Lee is responsible for all aspects of business development, marketing and communication strategy, as well as managing the relationships with employers and training providers for one of the leading EPAOs in the country.
Lee has led OAL's business development for over 4 years and has been instrumental in their growth from a niche EPAO working in two specialist sectors to one offering EPA for nearly 40 standards. OAL work with some of the UKs and the world's biggest brands including; Arla, Britvic, Coca-Cola, Ferrero, Heineken, JD Group, Kraft-Heinz, Mars, Muller, Nestle, PepsiCo, Royal Mail, Screwfix, Travis Perkins, Unilever and Waitrose.
Originally an apprentice himself, in his teenage years, Lee has worked in Further Education and Apprenticeships for over two decades. Operating in a variety of roles, ranging from teaching and assessment to quality assurance and consultancy. Lee has a wealth of experience in delivery, assessment, quality assurance, product development, management and consultancy. Holding degrees and postgraduate qualifications from three of England's most prestigious universities in Leeds, Nottingham and York, including a postgraduate certificate in post compulsory education and a Masters in Strategic Leadership and Management