Team Leader Or Supervisor
A team leader/supervisor is a first line management role, with operational/project responsibilities or responsibility for managing a team to deliver a clearly defined outcome. They provide direction, instructions and guidance to ensure the achievement of set goals. Working in the private, public or third sector and in all sizes of organisation, specific responsibilities will vary, but the knowledge, skills and behaviours needed will be the same whatever the role.
Key responsibilities are likely to include supporting, managing and developing team members, managing projects, planning and monitoring workloads and resources, delivering operational plans, resolving problems, and building relationships internally and externally. Roles/Occupations may include: Supervisor, Team Leader, Project Officer, Shift Supervisor,
Foreperson, and Shift Manager.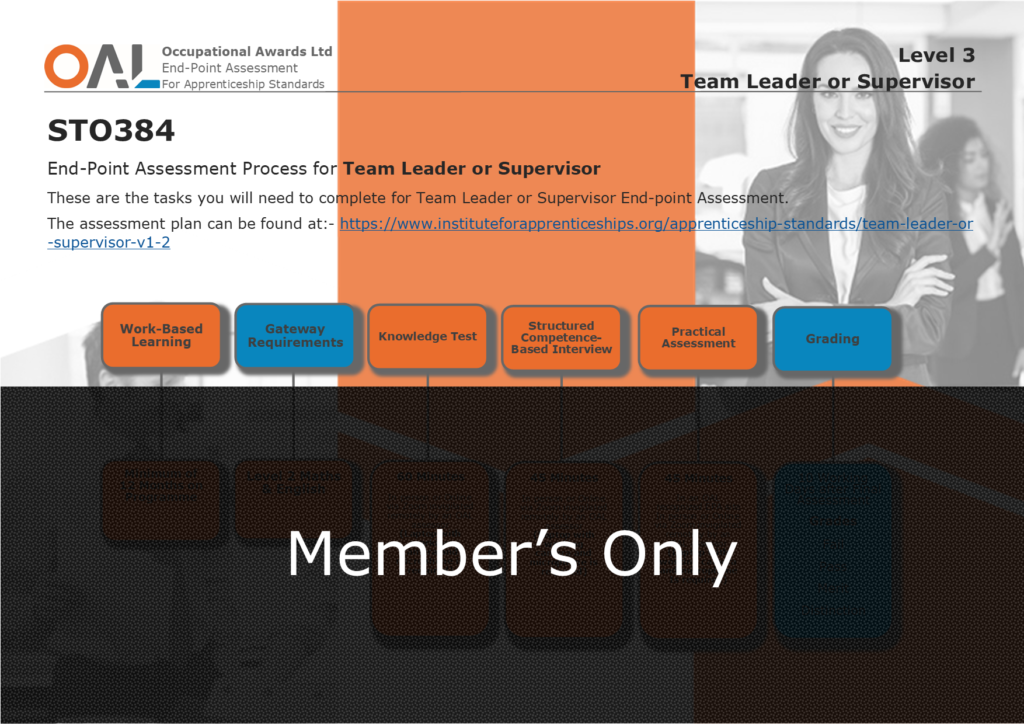 At OAL we are constantly working hard to ensure that we surpass the expectations of the institutions we work with. We intend to support apprentices on the pathway to EPA in any way we can towards a successful outcome. We have adapted various support materials like the process map to the left to make EPA as straightforward as it can be for apprentices and centres alike.