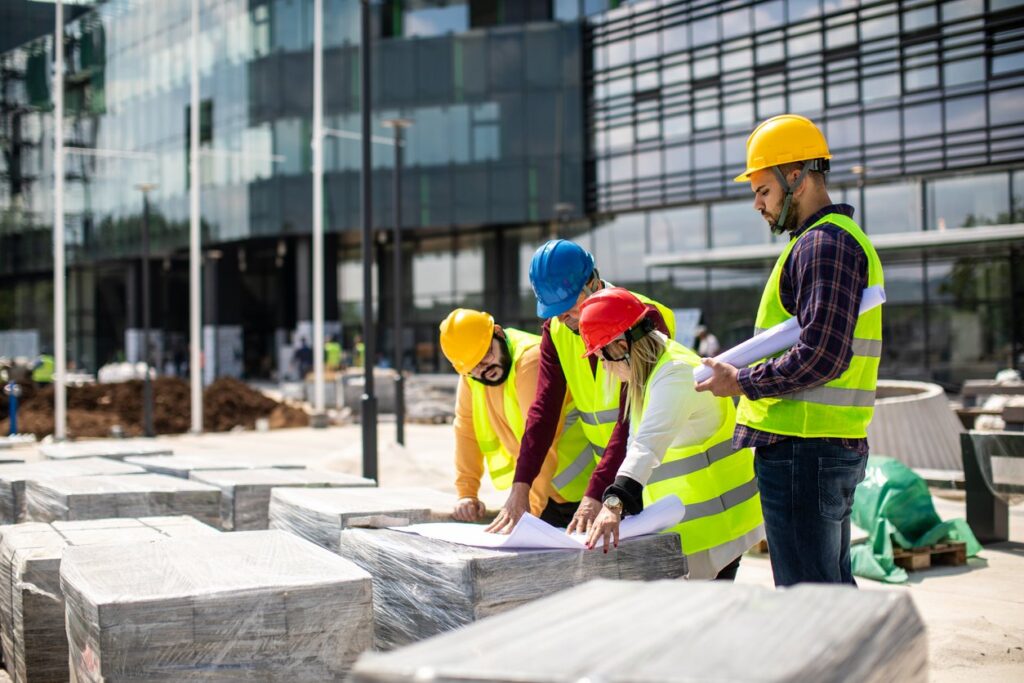 Trade Suppliers play a vital role in ensuring an efficient flow of goods and services between manufacturers and their skilled trade customer base. They operate in a variety of sectors including electrical, plumbing, joinery and general building supplies. Typically, a Trade Supplier will operate a small warehouse and trade counter, which is visited regularly by professional trade customers who have technical knowledge about what they are buying. Trade Suppliers can specialise in roles in a trade business environment, which may include sales, purchasing, account management, logistics and administration.
Trade Suppliers will be dealing with customer sales at the trade counter and over the telephone, and will understand incoming deliveries, stock control and despatch. They will be familiar with processing customer orders and taking delivery of goods and the basic administration related to these functions. A key element of their role will be to have technical knowledge of the products and services offered together with the bespoke systems and equipment used in their trade business. They will communicate with a wide variety of internal and external customers to build relationships and provide a high quality service that encourages repeat business.
At the end of the programme apprentices will be able to:
• deliver customer service that exceeds customer expectations
• identify customer requirements and refer them onwards in an appropriate manner
• identify the customers' requirements, match them to the trade supplier's products and services
• apply basic merchandising techniques
• apply the key principles of selling
• process and record the receipt, storage, assembly and despatch of goods.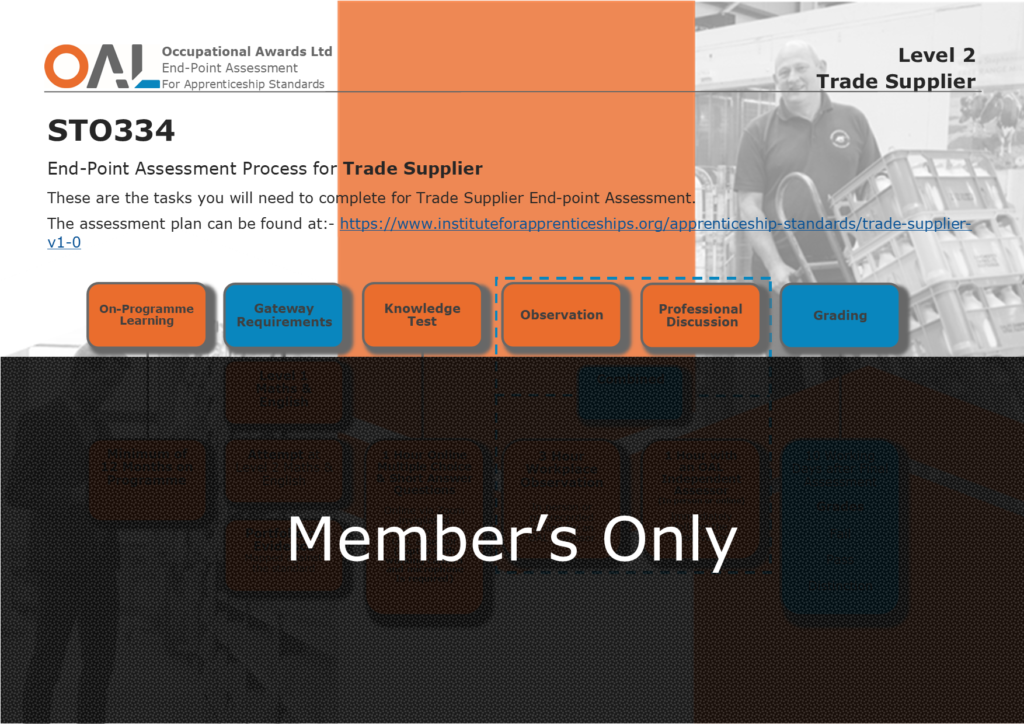 At OAL we are constantly working hard to ensure that we surpass the expectations of the institutions we work with. We intend to support apprentices on the pathway to EPA in any way we can towards a successful outcome. We have adapted various support materials like the process map to the left to make EPA as straightforward as it can be for apprentices and centres alike.