Who are we and what do we do?
OAL are an Awarding and End Point Assessment Organisation (EPAO) who are one of the top 10 EPAOs for the number of Apprenticeship Standards we are approved to assess. As well as covering a broad range of standards we do specialise in food & drink manufacturing and are the biggest EPAO for the Food & Drink Maintenance Engineer apprenticeship.
What is End-Point Assessment?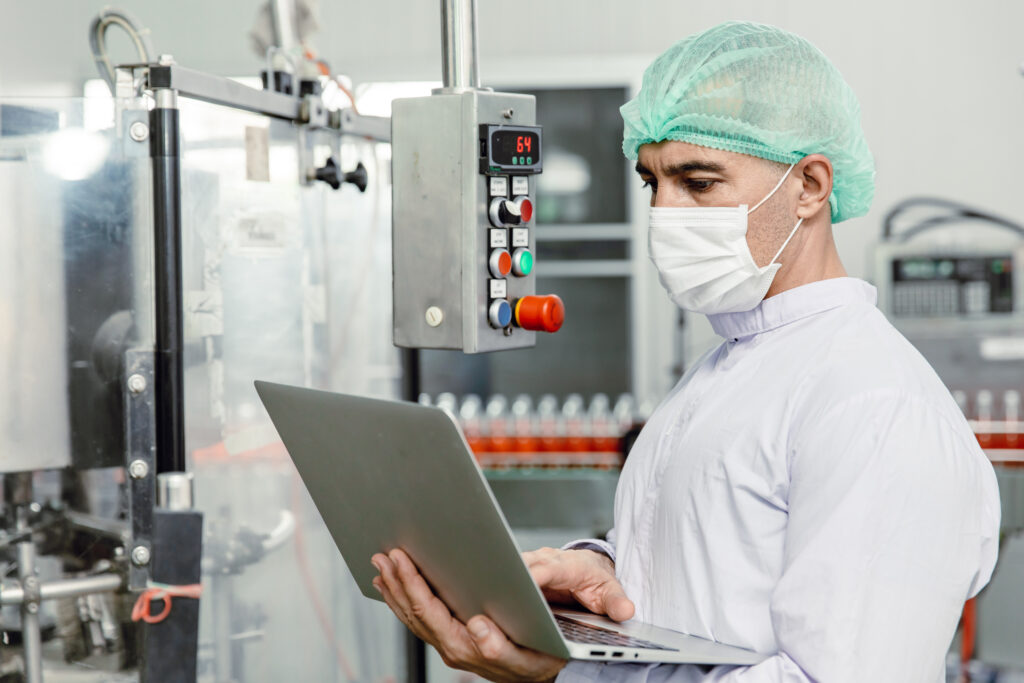 End-point Assessments are the holistic tests that are taken at the end of an apprenticeship where the apprentice must demonstrate the full range of Knowledge, Skills and Behaviours (KSBs) of their apprenticeship standard. Most End Point Assessments combine Knowledge Tests, Observations and Professional Discussions to cover the full range of KSBs. Some assessments also contain projects, project reports and presentations. 
What does an Independent Endpoint Assessor do?
The Independent Assessor assess the apprentice either face to face in the apprentice workplace or remotely via digital technology, such as Zoom or MS Teams. They assess the apprentice against the requirements of an Assessment Plan and judge whether the apprentice has met the requirements of the standard and give an overall grade on the apprentice's performance at EPA. Much like a driving test examiner. However, they do not provide direct feedback to the Apprentice, instead they would complete a report of their findings of how the Apprentice meets the requirements of that Standard and submit the reports back to OAL who then issue the results.
What can OAL offer me?
We can offer:
Flexible ways of working, as the Independent Assessor (contracted to a minimum of 10 days per year) can choose when and where they work and can accept and reject appointments allocated to them.
Full Training on being an Independent Assessor
Opportunity to help build the future of the industry
Excellent Rates of Pay + expenses
What we are looking for in an Independent End-Point Assessor?
Individuals with robust industry experience in the Food and Drink Engineering and Maintenance that are passionate about Apprenticeships and are committed to the sector.
Someone with a broad knowledge of multi-skilled engineering practices within the food and drink sector and who is aware of the unique conditions and circumstances that inform maintenance practices within food and drink manufacturing. Knowledge and skills should encompass, but not be limited to, areas such as:

Food Safety
Food Processing & Manufacturing
Health, Safety and Environment
HACCP, VACCP & TACCP
Basic Principles of Continuous Improvement
Quality Management
Materials Science in the food & drink sector
Best Practice Maintenance Techniques
Fault Finding
Fluid Power
Principles of Electric Systems
Routine Mechanical & Electrical Maintenance
Planned & Preventative Maintenance
Making Replacement Components
Welding
Installation and Maintenance of Instrumentation and Process Control Systems
Mandatory Requirements Independent Assessors
A minimum 5 years' relevant industry experience with a producer or food manufacturer √
Qualified above the level they are assessing √
Food Safety Level 3 qualification √
HACCP Level 3 qualification √
Current professional membership of a relevant professional body or Institute √
What do I do next?
Apply via our OAL Website: https://www.oawards.co.uk/become-an-assessor/
Please contact and send your CV to Phil Clough Head of EPA Operations at OAL – p.clough@oawards.co.uk  or for an informal chat please call 07498 499737