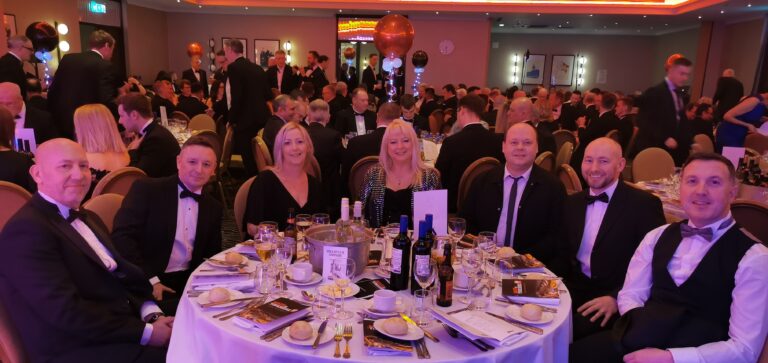 The Insider Media Made in Yorkshire Awards was celebrating it's 10th year of running this year, and we couldn't be prouder to have taken part. We thought it best as a Yorkshire based business that our first awards ceremony and awards sponsorship would be to celebrate the hard work employers and training providers in Yorkshire put in to contribute towards a fantastic apprenticeship profile in the area. Something we hope to grow in the coming months.
As in previous years, the event took place in the centre of Leeds city at the Hilton Hotel. This year hosted by comedian and entertainer Alun Cochrane who did a fantastic job of highlighting the brilliant role apprenticeships play in support local industry. Many engineering and manufacturing companies within Yorkshire were in attendance with the event being a sell out and all round success.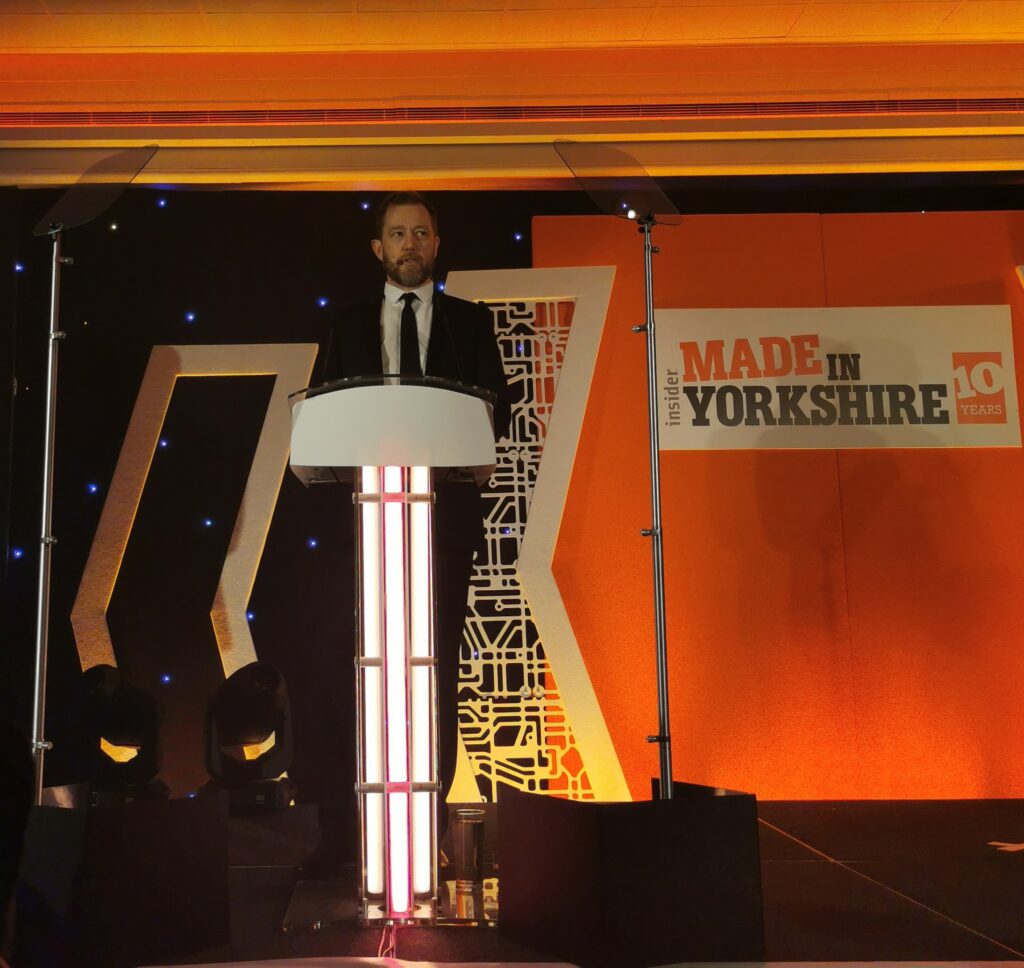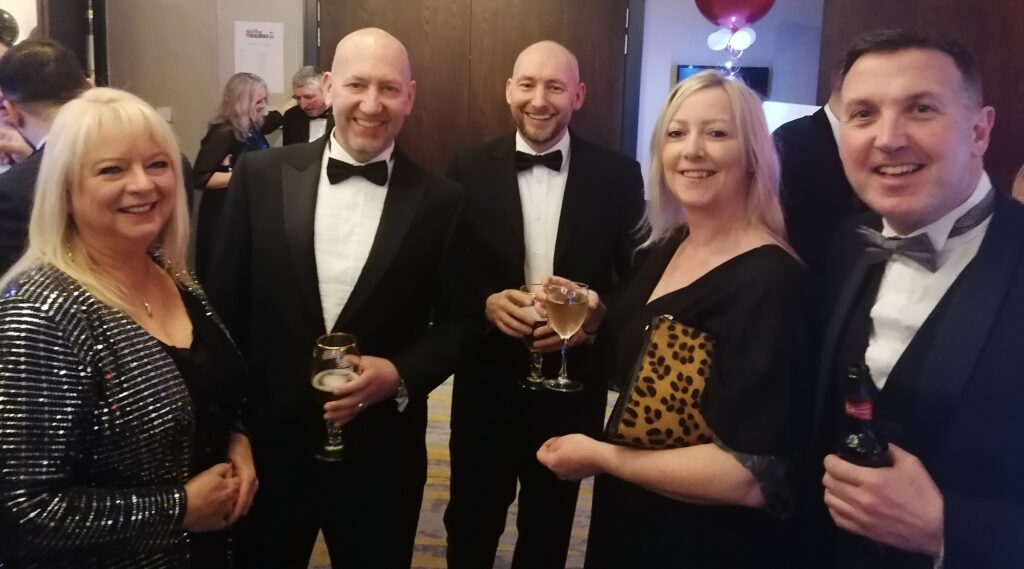 As sponsors of The Apprenticeship Award, OAL had a front row seat of the event and enjoyed the evening with guests Richard Pounder and Darren Mills, Richard is the founder of Complete Lean Solutions and Darren works closely with OAL as their Head of Training. We were also accompanied by Jo Di Cristofaro, Senior account manager at Remit Training and Ray Byrne, CEO of Whyy? Change. It was a wonderful experience to celebrate the evening with so many of our successful EPA and Qualification partners. We look forward to the next opportunity to celebrate all their hard work. 
As well as the guests on our table their were more OAL partners in attendance. Karro Food Group, had three of their apprentices shortlisted for The Apprenticeship Award. Stephanie Brenner, Leanne Crosier and Alex Botez, have all worked extremely hard over the course of their apprenticeships and were deserved finalists. Overall winner Alex Botez can be seen on the right after being presented the award by a delighted Jan Richardson-Wilde (CEO, OAL) who presented the award with OAL as sponsor. 
It goes without saying how delighted Alex was to receive the Award, (just look at that photo!). Alex has spent the last two years completing his abattoir apprenticeship with his end-point assessment delivered by OAL. We could not be prouder to have had so many of our successful partners in attendance and for Karro to come away as the winner of the Apprenticeship Award.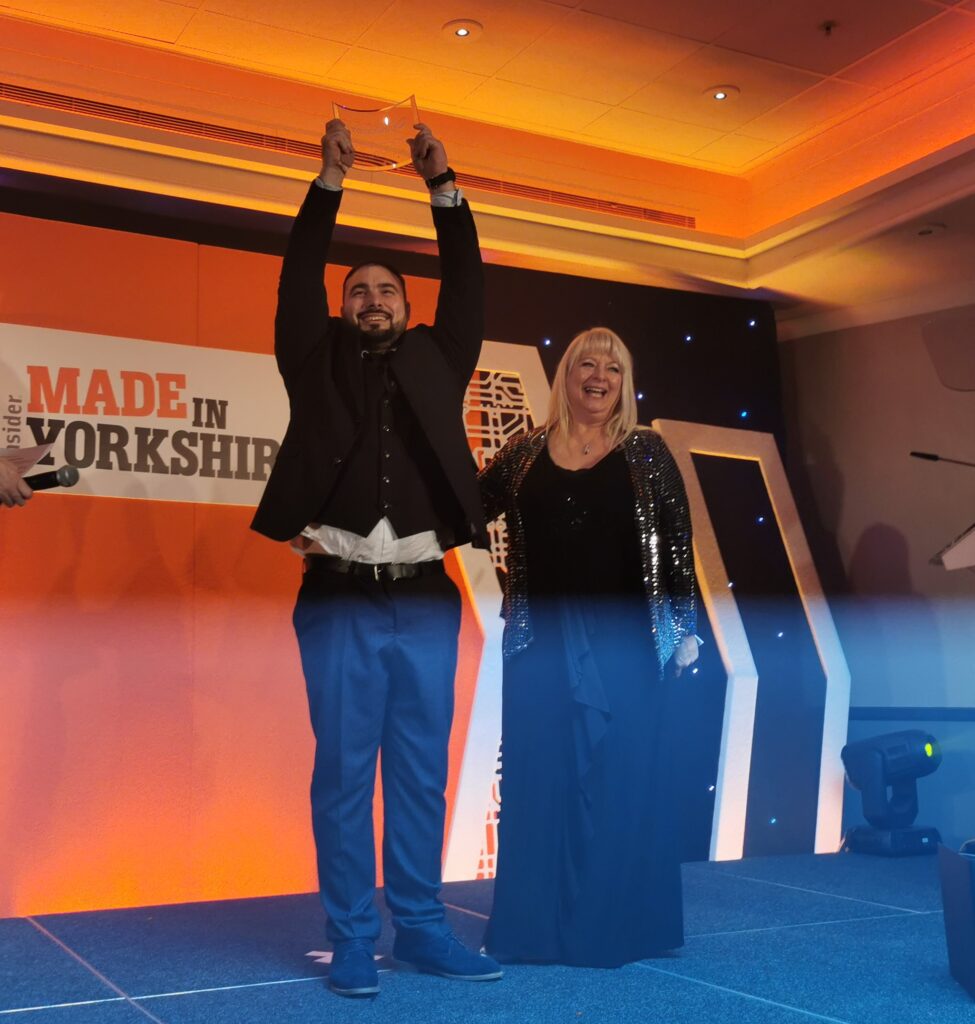 After the awards were presented to all the winners, Head of Partnership Development, Lee Reddington took the time to congratulate Alex personally on his well deserved success. Keep an eye out for a case study with Alex telling his story in his own words.
As the first awards evening in our five year history, it goes without saying how delighted we were with result the on the night. As a growing Yorkshire based end-point assessment organisation, the event was a magnificent opportunity for us to celebrate all the hard work our stakeholders have put into the development and delivery of qualifications and end-point assessment over the last couple years during a challenging time in the midst of a pandemic. 
We will be in attendance at more events throughout the year including the JPI Media West Yorkshire Apprenticeship Awards in June. Make sure to subscribe to our newsletter and follow us on Linkedin to stay up to date with everything going on at OAL.