Joe Hughes, Supply Chain Practitioner L3 at Nestlé UK, recently completed his End Point Assessment (EPA) with OAL. Joe chose to do an apprenticeship when finishing college as he did not feel a degree was the right path for him to take,
"…I wasn't passionate about any subjects I could study as part of a degree and wanted the opportunity to earn a wage as soon as possible. An apprenticeship offered me the opportunity to earn and learn all while being part of a recognisable business…"
Joe enrolled on Supply Chain Practitioner L3 Apprenticeship with Nestlé UK and immediately felt he had made the right decision, as he discovered other benefits towards enrolling on an apprenticeship,
 "…I got to meet a wide range of people and make long term friends and connections. Every role I was given was a full-time job, I was given real responsibilities like a standard full-time employee. This allowed me to develop very quickly…"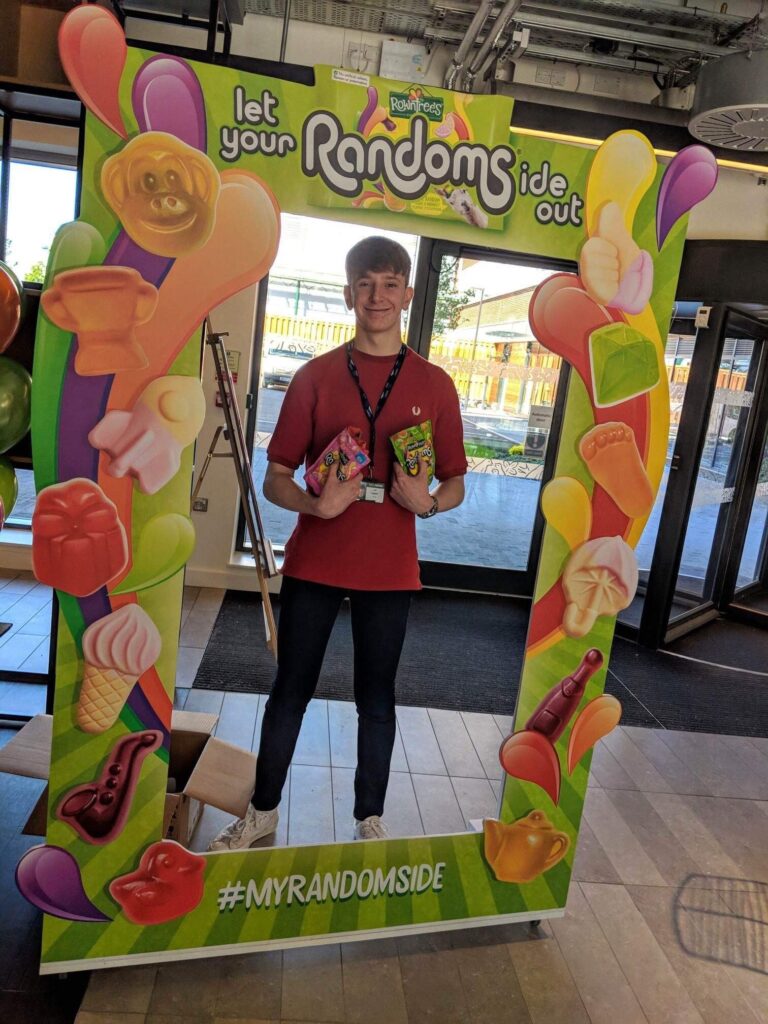 Through the support received from Nestlé UK and the excellent training delivery by the University of Lincoln, Joe has gained a wealth of new skills and now that he has completed his apprenticeship it has given him new opportunities,
"…My self-belief has increased massively as well through having the chance to lead and be part of lots of activities I never thought I would have been involved in when I first joined the programme".
Joe recounts the great support he received from the University of Lincoln that adapted seamlessly to challenges presented by the pandemic,
"…Lincoln were fantastic throughout and provided us with quick feedback and great resources to use in our journey to EPA. This was made even more challenging by having to work remotely, but I think Lincoln adapted very quickly to the challenges that this posed."
The excellent teaching and valuable resources provided by the University of Lincoln have developed Joe's knowledge and skills that could be applied to his work regularly moving forward,
"…I have gained the most value from the theories of continuous improvement and learning how to benchmark and perform a SWOT analysis… it has been very useful for me to learn how to manage a full-time role with the added demands of a qualification and its deadlines."
Along with the University of Lincoln, Joe notes invaluable support from Nestlé during his apprenticeship,
"…Nestlé gave me additional time as and when I required it to complete the components of my EPA. I am thankful that Nestlé were so accommodating and supportive throughout this process as it made it a lot less stressful…I have been able to grow not just as a professional but as an induvial as well…".
Joe also commented on the number of his colleagues that have completed apprenticeships similar to Joe, this instilled belief that he had made the right decision and an abundance of opportunity was available to him at Nestlé UK,
 "…there are so many current/ex-apprentices in high level positions within the business, and that tells you all you need to know about the apprenticeship schemes. There is always someone that you can speak to that understands your current position and can offer you great advise."
When approaching EPA Joe, like many, began to feel quite nervous "…I was nervous before completing each element, especially the online knowledge test…". However, his nerves were soon settled thanks to the support from OAL and the assessor, "…the assessor was fantastic and made me feel very at ease…they were professional and very clear and concise when explaining the process and what was required of me."
Thanks to the seamless assessment process Joe states "…I would recommend OAL to everyone moving forward, I can't think of anything that they could have done to make my EPA experience any more straight forward than they already did. They were always punctual, each assessment was run very efficiently, and they informed me how much time was remaining at intervals throughout the assessment. I genuinely don't think the whole process could have gone any better!"
Nestlé UK is a leading food manufacturer employing over 8,000 staff across 20 sites in the UK & Ireland. Nestlé currently has over 2000 brands with a wide range of products across several markets, including coffee, bottled water, milkshakes and other beverages, breakfast cereals, infant foods, performance and healthcare nutrition, seasonings, soups and sauces, frozen and refrigerated foods, and pet food. "We believe in the power of food to enhance lives. Good food nourishes and delights the senses. It helps children grow healthy, pets thrive, parents age gracefully and everyone live life to the fullest". (Nestlé UK)