OAL Level 3 NVQ Diploma in Fitted Furniture Installation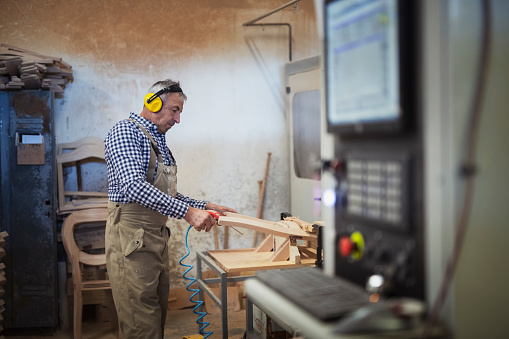 This qualification covers the advanced occupational practical skills and knowledge required to work in fitted furniture and interiors roles within the furniture industry. There are a variety of units covering the fitting of components and the associated knowledge associated with undertaking these tasks including the operation of machinery and health and safety. There are also advanced units on problem solving and team leading and interpreting complex briefs.
You will take a mixture of mandatory units and optional units depending on your role profile within your workplace. A Fitted Furniture Installer is responsible for preparing and installing furniture as part of a team including kitchens, bedrooms, bathrooms and offices, shops, exhibitions and boat interiors. This is onsite at the customer's commercial or domestic premises.
At OAL we are constantly working hard to ensure that we surpass the expectations of the institutions we work with. OAL has a long-standing strong employer relationships which supports the design and development of all our products. We focus on helping our customers to support their learners achieve success in their chosen occupational field. We have created vocational qualifications that continue to meet the changing needs of businesses.