Supply Chain
Warehouse Operative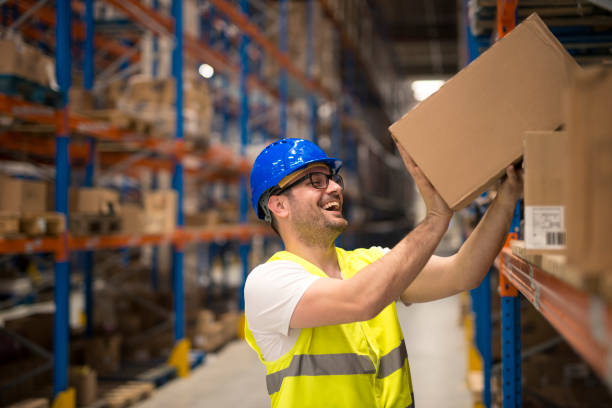 Warehouse Operatives work in a variety of warehouse environments. Work activities include taking deliveries, checking for damaged/missing items, storing goods, moving stock by various methods, picking/packing orders, loading goods for dispatch, maintaining stock records and documentation, and cleaning. They are required to safely use a range of equipment, machinery
and vehicles, as relevant to their role and setting. This could include mechanical racking systems, materials handling equipment (MHE) or fork lift trucks.
Warehouse Operatives communicate with a wide range of people and customers. They have a passion to meet customers' expectations by providing a quality service that encourages repeat business. Individuals in this role are highly competent in using industry-recognised systems and associated services (eg Traffic/Warehouse Management Systems) and will be able to work under pressure to tight deadlines. A Warehouse Operative will often be required to be flexible and work shifts including 4-on-4-off, days, nights, evenings and weekends.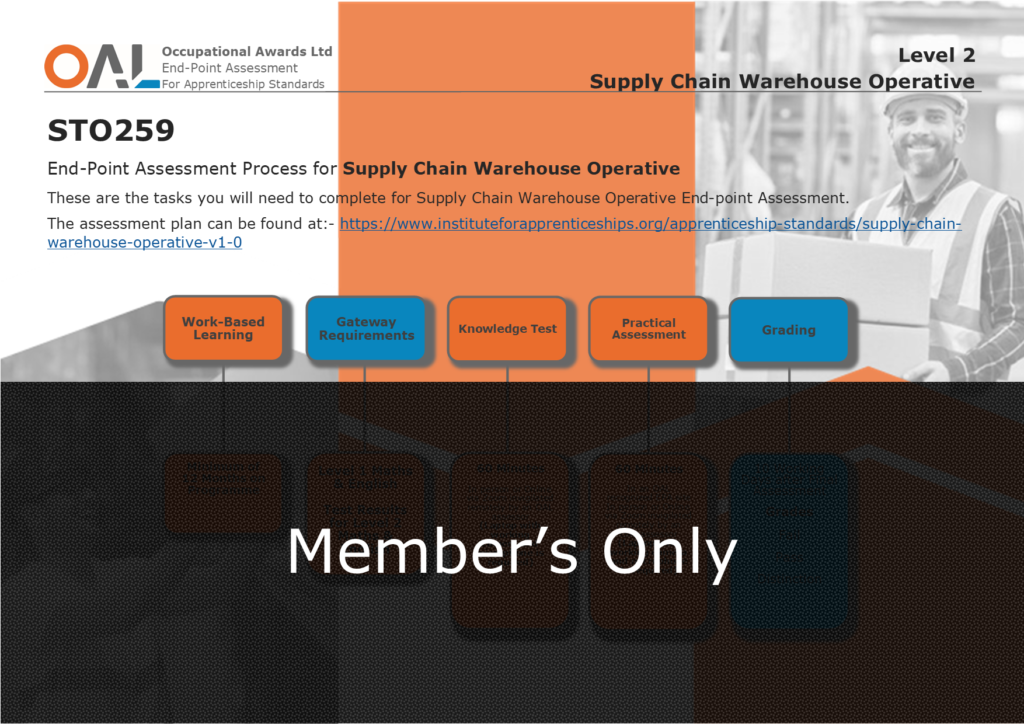 At OAL we are constantly working hard to ensure that we surpass the expectations of the institutions we work with. We intend to support apprentices on the pathway to EPA in any way we can towards a successful outcome. We have adapted various support materials like the process map to the left to make EPA as straightforward as it can be for apprentices and centres alike.